---
"A master storyteller
." Good Reading Magazine
---
Welcome!
Thanks for stopping by. On the site you'll find lots of information about me and my novels. I hope you enjoy the visit.
OUT APRIL 5 2023!
My next book, Sunrise Over Mercy Court, is due for release on April 5 in print (ANZ), ebook and audio formats, and can be pre-ordered from your favourite store or via at the following links:
Publisher: HarperCollins Australia
Print: Amazon.com.au, Booktopia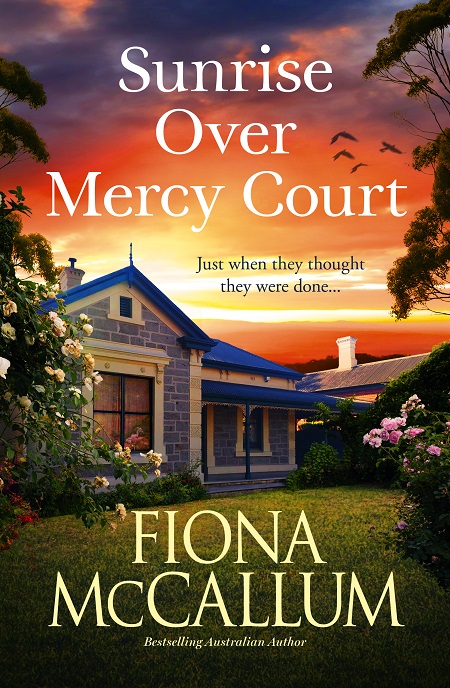 Ebook: Apple Books, Google, Kindle AU, Kobo
Audio book: Audible, Booktopia, Bolinda Audio
Click this link to read a sample chapter.
Click this link to listen to an audio excerpt.
_____________________________________
Sunrise Over Mercy Court back cover blurb:
There's life in these old dogs yet … and they're about to discover it. A heart-warming and humorous story about rediscovering the small pleasures that make life worthwhile, from Australia's master storyteller.
Howard and Elsie Manning were born on the same day, met at kindergarten, and have been married for 59 years. They have lived sensible, productive lives, and raised two self-sufficient daughters. Now, at 78, they are bored with the predictability of life, fed up with contemporary society, have aching joints and dwindling finances, and – funeral by funeral – their circle of friends is shrinking. Worst of all, they are grieving for their beloved, recently deceased dog Maisie.
Together Elsie and Howard consider bringing their lives to a peaceful end, but it turns out leaving this world is not easy, especially if they want to avoid pain or mess. Even the apparently simple methods have much room for error, as they discover.
Then a knock at the door changes everything …
_____________________________________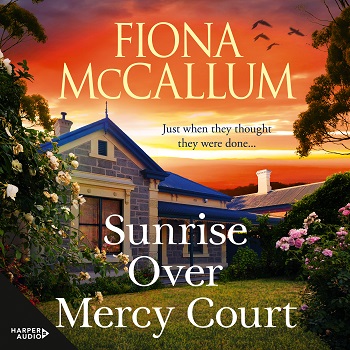 Recent review quotes:
Her Time to Shine:
"A fantastic follow-up that you won't want to miss." Better Reading
"This is a fabulous story to immerse yourself in and uncover some of the layers of life! Definitely a must read!" Vikki at Goodreads
"Absolutely one of her best! Great characters, well written and deeply involved." Brenda at Goodreads
_____________________________________
Trick of the Light:
"Exquisitely written and absorbing." Better Reading
"A heart-warming book that deals sensitively with issues of loss, financial uncertainty and emotional repair." Canberra Weekly
"A deeply moving story about loss and the unexpected benefits of having to find your feet when the whole world seems to be conspiring to knock you off them." Australian Country
______________________________________
To all of my wonderfully supportive readers and listeners via audio, booksellers and librarians - thank you. Your loyalty and appreciation mean so much to me. It's because of you that my manuscripts are no longer doorstops and I am able to live my dream of being a novelist.
With very best wishes,

Aust/NZ print/ebook releases. Also available worldwide in audio - MP3 & CD formats. (Click on images for more info.):
Next release - April 5 2023:
Stand-alone titles:
Copyright © Fiona McCallum 2023